Affiliations
Modern is an independent company affiliated with Groupe Distinction Inc. (GDI), a public corporation comprising six companies and employing over 8,500 employees with a turnover of over 250 million dollars a year.
Through a network of 17 offices across Canada, GDI is a leader in the service industry. Programs include a wide range of cleaning services and sanitation, disaster recovery, carpet cleaning, general and mechanical maintenance of buildings. This affiliation stems from shared values and similar concerns for the environment, which allows us to build a common vision for sustainable human development.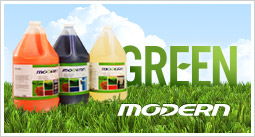 Don't hesitate to contact us for a Free Estimate!