History & Mission
Modern Cleaning Concept was created in 1998 to specialize in the cleaning of multi-site retail accounts through an innovative franchise model.
Modern is one of the few Canadian companies to have established a 100% green cleaning program. Modern delivers cleaning services built with green standards and procedures using environmentally friendly cleaning products.
Our Mission
At Modern, our goal is to offer a premium cleaning service while introducing our customers to the benefits of green cleaning.
Modern Franchisees
The Modern franchisee network has over 500 franchisees who provide high-quality service and foster long-term relationships with their clients. Franchisees are expertly trained by the Modern Operations team. This ensures they are equipped with the most efficient and effective cleaning methods for multi-site retail clients. Modern franchisees are entrepreneurial-spirted individuals who are backed by a national infrastructure.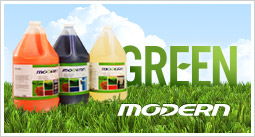 Don't hesitate to contact us for a Free Estimate!