Health Centres and Public Health Clinics
If you follow the news and current events closely, you've probably noticed the increased number of infections and diseases reported in hospitals. According to several studies, 30% of infections could be prevented if proper viral and bacterial control processes had been established.
The purpose of hospitalizing a patient is to cure their disease or to treat their injuries, not to expose them to new viruses. The sanitary control of health centres and clinics is more important than in any other sector and is crucial to prevent the spread of infectious diseases. It is essential to hire a professional cleaner with extensive cleaning experience in hospital hygiene and sanitation.
Products made from environmentally friendly cleaning agents
In addition to using advanced cleaning methods and equipment, Modern uses only products made from environmentally friendly cleaning agents and that are as effective as standard cleaning products. While you take care of your patients, we take care of your facilities! Also, during cleanup operations, we ensure that the medical staff and the patients are not inconvenienced by noxious fumes, strong odours or other skin and eye irritants. Unlike the majority of other cleaning products, which are made from harmful chemicals that can cause health problems for patients, Modern products are non-toxic, hypoallergenic and biodegradable.
We can:
Ensure the health and safety of medical personnel and patients
Provide a healthy work environment
Comply with all health and safety standards
Control costs without sacrificing quality
Reduce the potential for infections
Reduce the potential for lawsuits
Patients and medical staff spend most of their time in waiting rooms and bathrooms. If these areas leave a bad impression, you run the risk of undermining the trust that your patients have in your institution and your ability to offer effective care.
At Modern, we leave nothing to chance. We will provide your facilities with a complete sanitation and maintenance program that focuses on your specific areas of priority to create a healthy environment for your patients and your staff. All our staff has received extensive training in hospital cleaning. All our training programs comply with regulatory requirements.
Trust Modern for your health centre and public health clinic cleaning needs. Feel free to contact us for a free estimate at 1-866-593-7587. One of our consultants will be happy to come by your office to assess your needs.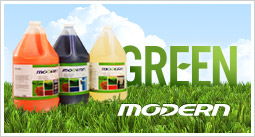 Don't hesitate to contact us for a Free Estimate!