Office Cleaning Services
A clean office is crucial if you want to impress your customers and provide your employees with a comfortable work environment. An uncomfortable work environment can seriously interfere with employee motivation!
Let us help you set up an office cleaning program that is designed to meet your specific needs. Our franchisee will provide you with the necessary tools to maintain a professional environment day after day. Let us do the hard work so you can focus on the core tasks that will help your business grow. Whether you need a daily, weekly or monthly cleaning service, we will develop a cleaning program tailored to your schedule.
Most cleaning companies use toxic substances or cleaning methods and products that are deemed hazardous to the environment. For example, some use sprays that release tiny particles which remain suspended in the air for several days until you breathe them in. When such products are used on a surface, they leave residues that can come in contact with the skin. Numerous studies have shown that frequent contact with such substances may have adverse effects on health in the short and long term, such as dizziness, fatigue, nausea, etc. In addition to harmful effects on health, the manufacturing of such products is very harmful to the environment.
When you use Modern's services, you are dealing with a cleaning company that uses only environmentally friendly cleaning methods and products. Our approach provides a work environment that is completely free from toxic substances. In addition, we are mobilizing all possible efforts to recycle, reduce waste production and train our franchised contractors in an environmentally friendly cleaning practice.
Specialized in office space cleaning
From conference rooms to bathrooms, Modern franchisees are specialized in office space cleaning. Our franchisees work quickly and efficiently. Our goal is to offer you the best cleaning solution in keeping with your type of business, while protecting our planet. We take our role very seriously to save you the hassles and the worries of cleaning tasks.
In this regard, we offer the following services:
Furniture cleaning
Polishing service
Entrance hall and service area cleaning
Conference room cleaning
Waste and trash removal
Bathroom cleaning and sanitation
Vacuuming service
Expert stain removal
Carpet shampooing
Recycling
Staircase and elevator cleaning
Floor polishing
Lighting system maintenance
High dusting
Floor curing, waxing and stripping
Cubicle and vertical blind cleaning
Trust Modern for your office cleaning and maintenance needs. Feel free to contact us for a free estimate at 1-866-593-7587. One of our consultants will be happy to come by your office to assess your needs.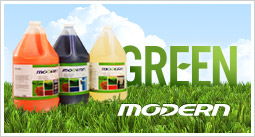 Don't hesitate to contact us for a Free Estimate!