Public Buildings Maintenance
Our public and government buildings are pillars of the community and represent distinct environments that require special cleaning services. Cleaning operations within these types of buildings are done according to sector-specific standards and Modern franchisees have undergone specialized training in government building maintenance standards.
Whether a town hall, a courthouse, a museum, a community service centre or a convention centre, Modern holds the necessary certifications and has developed the skills needed to provide maintenance services that will maintain the prestige and the attributes of the institutions.
Overseeing the successful performance of our employees
We have made significant investments in training, development and recruitment of our employees and our franchisees, as we are aware of the technical aspects and peculiarities associated with this type of project. We also have insurance policies covering all aspects of our cleaning operations.
The fact that we only use environmentally friendly cleaning products and methods is also a great benefit to government institutions. As buildings likley have high foot traffic, it is important to use non-toxic and biodegradable cleaning products to ensure the health and safety of citizens and of government employees. Modern only uses products that meet EcoLogo standards, an official ecological certification established by the Canadian Government, which means that the products we use are biodegradable, safe, phosphate-free, non-carcinogenic and available in recycled and recyclable packaging.
When you use Modern, you benefits from the following:
A clean, sanitized and safe work environment
Specialized support for all tasks related to the public buildings's maintenance
A 24-hours service
A carpet cleaning service
A floor cleaning and polishing service
Window cleaning
Offices and cubicles cleaning service
Bathrooms cleaning and sanitation service
Trash collection service
Recycling service
Service areas cleaning
Trust Modern for your government building maintenance needs. Feel free to contact us for a free estimate at 1-866-593-7587. One of our consultants will be happy to come by your office to assess your needs.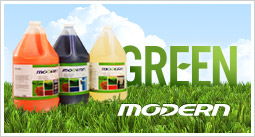 Don't hesitate to contact us for a Free Estimate!