Car Dealerships Maintenance Services
There are many similarities between the industrial cleaning and automobile dealer industries. Both place an emphasis on first impressions and must hire trustworthy and highly competent cleaners.
At Modern, our goal is to help you deliver an exceptional customer experience by ensuring that your showrooms, offices and bathrooms sparkle when customers visit your dealership.
All the products we use meet EcoLogo standards
When a customer who visits a dealership, it can be an indication that they are ready to make a purchase. As negotiations begin, the overall appearance of your business environment, its atmosphere and odours, will certainly be a factor in determining whether or not the customer will buy from you or simply decide to visit another dealer. Our goal as a professional cleaning service is to provide a service that maximizes the overall appeal of your commercial space. In addition, all products we use meet EcoLogo standards, an official ecological certification established by the Canadian Government, This guarantees that the products we use are biodegradable, safe, phosphate-free, non-carcinogenic and available in recycled and recyclable packaging.
Here are a few benefits of using Modern for your automobile dealership cleaning needs:
24 hours service
Insurance coverage for the work performed
A green certified service – EcoLogo certification and participation in programs on controlled products (WHMIS)
A team of franchisees with experience in all aspects of car dealership cleaning, including storefronts, showrooms, specialized floor maintenance, service areas, offices, etc.
Cleaning technicians who receive continuous training in environmentally friendly cleaning services
A service that complies with the highest safety standards
Trust Modern for your car dealership cleaning needs. Feel free to contact us for a free estimate at 1-866-593-7587. One of our consultants will be happy to come by your office and assess your needs.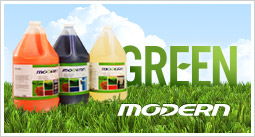 Don't hesitate to contact us for a Free Estimate!