Window Cleaning Services
The first thing that is likely to draw your visitors' attention is the floor condition, but the second thing will undoubtedly be the windows. Properly cleaned windows allow more sunlight into your workspace and provide optimum lighting. Modern offers an industrial window cleaning service for all types of businesses.
Whether you have a single-story building or an office tower, we have the expertise to carry out a tailored cleaning solution that will exceed your expectations. We adopted an ecological approach to our cleaning that meets EcoLogo standards, a unique ecological certification established by the Canadian Government. This approach ensures that the products used are biodegradable, safe, phosphate-free, non-carcinogenic and available in recycled and recyclable packaging.
The safest and most efficient service for your dollar
Our team of franchised contractors has the experience and the necessary certifications to ensure the highest quality of service that is tailored to your specific needs. Our staff has been trained to work in various types of business facilities so rest assured that those hard-to-reach windows will be cleaned. Our technicians follow strict safety standards and procedures, in addition to being covered by an above industry standards insurance policy. Therefore, you are sure of getting the safest and most efficient service for your dollar.
We offer a complete cleaning service for all types of windows including:
Sliding windows (sash or other)
Tilting windows
Multiple-light windows
Fixed windows
Single windows
Double windows
Angled windows
Display and storefront windows
Modern provides cleaning services for many business facilities, including office buildings, shopping centres, factories, laboratories, schools, banks, churches, hospitals, community centres and post offices. Trust Modern for your industrial window cleaning needs.
Feel free to contact us for a free estimate at 1-866-593-7587. One of our consultants will be happy to come by your office to assess your needs.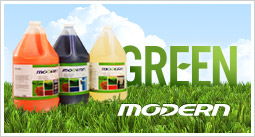 Don't hesitate to contact us for a Free Estimate!